Dream Shire and Carriage Company is Washington DC's finest horse drawn carriage company offering Horse Drawn Carriage Rentals, Wedding Carriages, Prom Carriages, Event Carriages, Birthday Carriages, Community HOA events, Civic gatherings, Christmas Tree Lightings, Church activities, VFW, Company parties, Birthday Parties. Upon request, Dream Shire and Carriage Company will travel to all of Northern Virginia, Washington DC, and Eastern West Virginia with top notch service to fit your budget. We have a carriage that will make the occasion unforgettable.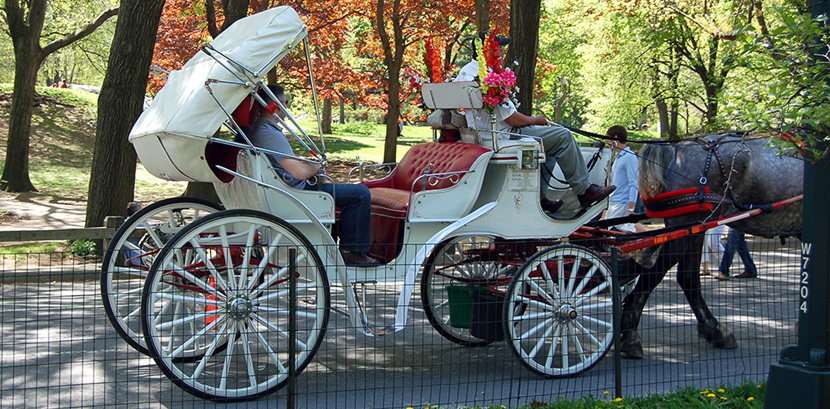 Carriage Rentals For Any Occasion!
Elegant Wedding Carriages
City Tours
Special Event Carriages
Quinceañeras Carriages
Anniversary Carriages
Prom Carriages
Formal Events
Birthday Carriages
Santa & Easter Bunny Visit
Fundraiser
Funeral Carriages
Reasons to Choose Dream Shire and Carriage
Quality, Affordability & Class
OUR REPUTATION SPEAKS FOR ITSELF! We have been in the horse business for over a decade.
We can provide multiple units for your customized events.
Dependability
Care & Love of Our Horses
Excellent Safety Record
All carriage drivers undergo extensive exams
Stage Coach, Wagonettes, Miniature Pony and Horse Carriages
Beautiful Draft Horses
We set the highest standards in business ethics and horse care
Rates Include Everything
(except taxes, gratuity, parking)
No Hidden Fees
Any Occasion
(party, wedding, prom)
Our Carriages Are Ready
Special Packages
(party, wedding, prom)
No Problem
We are a family owned and operated business and strive to beat every competitor's written quote! We have the capability to perform multiple events on the same day at the same time. Call us for scheduling.
BAD WEATHER POLICY: MUST Call in and Email request to CANCEL 24 Hours in advance of your event date and event start time in the event of rain, high wind or an inclement weather forecast. We will reschedule your event or try to fit it in the next preferred date.
TRAVEL POLICY: All prices include one (1) hour travel time to your destination. Additional travel time fees my occur depending on your location. Call us for details.
If you'd like to reach us by phone to discuss your upcoming event, please call our direct line 703-300-5036. Please leave a message if we're on the other line and we will get back to you.
Thank you for your interest in Dream Shire & Carriage Company!
Fill out our Contact Us Form for prompt response. We look forward to hearing from you.
Carriage Rentals in Washington DC Zip Codes 20001, 20002, 20003, 20004, 20005, 20006, 20007, 20008, 20010, 20011, 20012, 20015, 20016, 20017, 20018, 20019, 20020, 20024, 20032, 20036, 20037, Horse Drawn Carriage Rentals in Adams Morgan, Carriage Rentals in Anacostia, Horse Drawn Carriage Rentals in American University - Tenleytown, Horse Drawn Carriage Rentals in Barnaby Woods, Special Event Carriage Rentals in Berkley, Carriage Rentals in Brentwood, Carriage Rentals in Brightwood, Horse Drawn Carriage Tours in Capitol Hill, Carriage Rentals in Catholic University-Brookland, Horse Drawn Carriage Rentals in Chevy Chase, Horse Drawn Carriage Rentals in Cleveland Park, Horse Drawn Carriage Tours in Columbia Heights, Special Event Carriage Rides in Deanwood, Horse Drawn Carriage Rentals in Downtown, Horse Drawn Carriage Rentals in Dupont Circle, Carriage Rentals in Foggy Bottom, Horse Drawn Carriage Rentals in Fort Totten-Upper Northeast, Horse Drawn Carriage Tours in Foxhall Village, Carriage Rentals Friendship Heights, Horse Drawn Carriage Rentals in Georgetown, Horse Drawn Carriage Rentals in Glover Park, Carriage Rentals in Kalorama Horse Drawn Carriage Tours in Ledroit Park, Carriage Rentals in Logan Circle, Special Event Carriage Rides in Mount Pleasant, Carriage Rentals in Mount Vernon Square, Carriage Rentals in Petworth, Carriage Rentals in Shaw, Carriage Rentals in South West, Carriage Rentals in Stadium-Armory, Horse Drawn Carriage Rentals in Takoma Park, Horse Drawn Carriage Tours in The Palisades, Carriage Rentals in U Street Corridor, Carriage Rentals in Woodley Park